Our Vision and Mission
Our Vision
We at Zab Technologies aim to provide world-class, value-driven blockchain services which could evolve and adapt to modern reality. We strive to offer end-to-end service with a strong network of partners to build the products from scratch. We value our customers and make them succeed in their business with our next-gen technology & technical standards.
Our Mission
Our primary mission is to ensure that we always stick to our values. We provide holistic solutions which are most suited to our client's business needs. Our team of experts conducts extensive upfront research to assess the client's competitive landscape. With our blockchain-related development service, we reduce the distance between businesses and clients. And it helps them to beat the market.
What we believe
Inclusion
We respect & value the uniqueness of everyone and diversity of thought. We create an enthusiastic workplace that brings out the best in our employees. We maintain a sustainable connection with customers worldwide.
Open new opportunities
We combine our client's business ideas with new market trends & next-gen technology and transform them into possible solutions. We create new opportunities for businesses by illuminating all risks.
Customer satisfaction
Our customers are happy with our blockchain-based products & services and tech capabilities. We provide quality service in response to the diverse needs of our clients. Our clients are our pride and a source of our successful business.
Teamwork
We work as a team to make decisions. We trust and collaborate with our team to get the job done. We work as a team but still bring individual perspectives & experiences and use our technical skills.
What makes us unique
Transparency
As a leading Blockchain development company, we provide our clients with complete transparency over the service. Our client will come to know the exact status of the development process.
Innovative
Our team has gained expertise in most technology platforms and creative trends. With that, we adopt innovative technologies and launch our client's products that solve real market needs and create delightful experiences for their users.
Cost-effective
You can get your blockchain-related software solution within your predefined cost module. With our top-quality and innovative white-label solutions, you can get an affordable service instantly. Also, we assist our clients through our 24/7 customer support.
Security
We ensure and care about the security of our client's customers and our client's business data. Our experienced team does multiple testing and provides a bug-free blockchain-based software solution with our predefined development service.
We work with
Startups
We work with innovative entrepreneurs and startups to launch products that solve real market needs. We strive to visualize their ideas, bring them to reality and make their business stand ahead in the market.
Enterprises
Zab Technologies helps enterprises to become prominent firms with upscaling services & support. We fulfil their needs with our ideal business strategies. We make them reach their audience as the most desirable and recommended business.
Our Portfolio
Why Zab Technologies
Zab Technologies is a leading Blockchain development company delivering tailor-made digital solutions to businesses worldwide. With deep knowledge and expertise, our team of full-stack developers, designers, and innovators has designed and developed 100+ digital solutions across industry verticals. As a close-knit team of blockchain developers, we undertake collaborative research and development to create next-gen applications which are suited to the evolving web3 space. As a technology pioneer in blockchain-related technologies, Zab Technologies believes in helping companies to overcome their most complex tech challenges and drive business growth.
Our Awards and Recognitions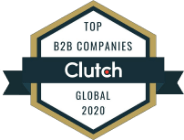 4.3/5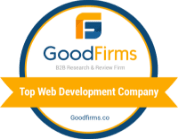 4.7/5


4.5/5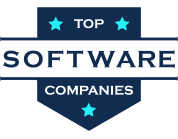 4.4/5
Talk to us
Email
Phone / Whatsapp
Telegram
Skype