How does the Binance clone script work?

Registration
First of all, the user needs to open an account to trade. The user must give a valid email address and secure password during the registration process.

KYC/AML Verification
After the email verification, the user has to undergo KYC verification by filling up their credentials like ID proof, DOB, full name, residential address, and so on.

Deposit Funds
Once the account is all set and ready, the user needs to add funds to the respective wallet. After depositing funds, your users can place the order and initiate trading.

Trading
Before placing the order, your user has to select their desired cryptocurrency and amount they wish to buy, sell, or trade, and the mode of payment.
Premium Features of our Binance clone software

User Login
This feature allows your users to sign in to your exchange with their unique credentials every time.

Admin Dashboard
The admin dashboard has the details of users, referrals, and also the transactions & balance of users.

Manage Transactions
As an admin, you can manage the overall transactions that take place on your crypto exchange platform.

Order Book
Our Binance clone script is empowered with a live order book feature that provides a list of buy/sell orders that contains information on price, availability, depth of trade, and time.

Admin Profit
It contains the details of profits gained by the admin over the trading of assets on the exchanges by users.

Referral program
With this feature, your users can refer to their friends and family. And it helps you to increase the user count quickly.

Notification Preferences
With this feature, both the user and admin receive notifications about the status of the exchange.

Multi-language support
Our Binance exchange clone script supports multi-languages and provides your users with a stunning user experience.

KYC/AML
Our Binance clone script is integrated with KYC/AML verification. It permits you to efficiently authorize user-profiles and neglect unauthorized users.

Trade Engine
With our high-performing trade engine, your users can experience faster and more secure transactions.

Crypto Wallet
We integrate a crypto wallet in our Binance exchange clone script. It lets your users securely store cryptocurrencies.

Spot Trade
With the help of this feature, your users can buy /sell cryptocurrencies at a spot price at a current time.
Security Features of Binance clone script
Our developers adopt the latest technology and provide you with a safe and secure crypto exchange like Binance by integrating the following security features.




Two Factor Authentication



Anti-Denial of Service (DoS)


Additional Modules in Binance clone software

Margin trading
Margin Trading is a method of trading crypto assets to increase the trader's profits by capitalizing on their trading positions over borrowing funds. Your users can gain more profits from their successful trades.

P2P trading
We enabled p2p crypto trading in our Binance clone script. With that, your users can perform secure and instant crypto trading by selecting the preferred buy/sell advertisements or by posting buy/sell ads based on their preference.

OTC trading
We include OTC trading features to give your consumers the greatest trading experience possible. With this add-on module, your users can exchange large quantities of cryptocurrency using their preferred payment methods.

IEO launchpad
With our Binance clone software, we enable the IEO launchpad which functions similarly to the Binance launchpad. It is like a new way for the token creators to sell their newly established cryptos to increase the capital for their business.

Crypto Staking
Crypto staking is a way of earning rewards for holding certain cryptocurrencies. By staking, your users can earn rewards. With that, the blockchain becomes more resistant to attacks and strengthens its ability to process transactions.

Crypto Loans
By using any other coins as collateral, your users can get loans from the admin. After that, the user needs to pay the principal amount with interest within the selected period.
Business Benefits of using our Binance clone script
As a prominent Binance clone app development company, we help you to launch a Crypto exchange platform like Binance in a hassle-free manner. Some other benefits that you can have with our Binance clone script are mentioned below.






High return on investment


No need for technical expertise
Binance clone app development
Binance Clone app development is nothing but the process of developing a crypto exchange app that resembles the eye-catching features of the Binance app. The Binance exchange clone app facilitates people to trade cryptos from anywhere at any time instantly with their mobile phones. As a reputed Binance clone app development company, the Binance Clone app we create is compatible with both iPhone and Android. We help you to launch a Crypto Exchange mobile application like Binance App to reach global mobile crypto traders. The Binance clone app we create consists of various user-attractive features such as push notifications of market price, order placement, deposit/withdrawal, PIN Lock, fingerprint access, and a lot more.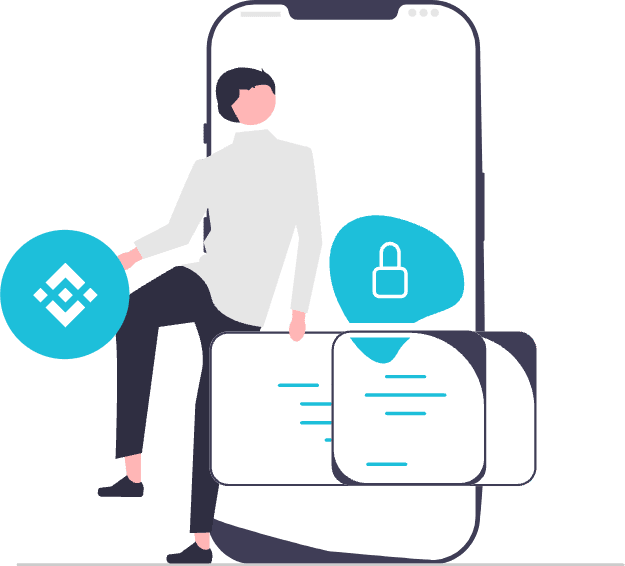 Binance DEX development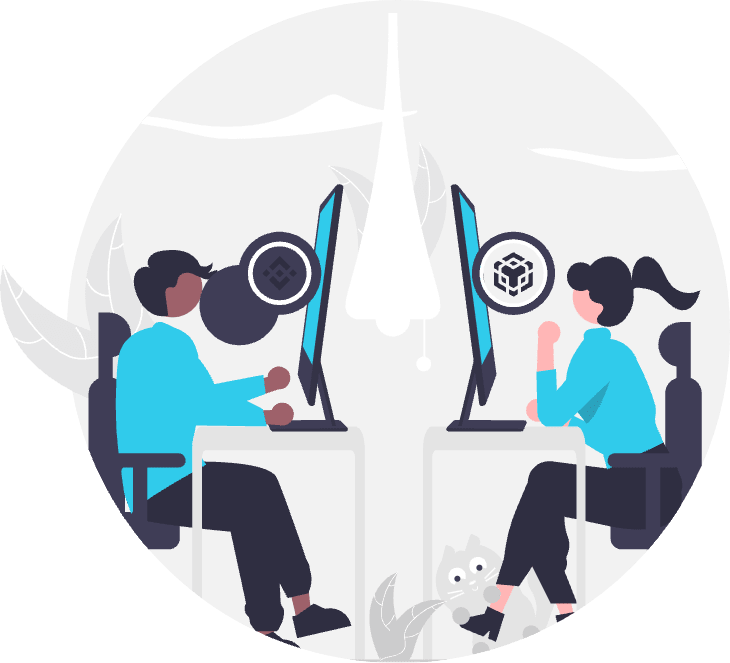 Most commonly, the Binance DEX platform ensures the user to trade without the intrusion of middlemen. With our impeccable Binance DEX development service, you can have a stunning decentralized crypto exchange like Binance. As a prominent Binance clone app development company, Zab Technologies provides you with a quality-enriched binance DEX clone using advanced technology stacks and cutting-edge solutions. Our trained developers offer you a customizable Binance DEX clone that supports both desktop and mobile applications (Android & iOS). The Binance DEX app we provide comes with all the essential and updated features to make your decentralized exchange business fruitful.
Our Binance clone software development process
We consider every aspect of your business and select the advanced technology. With our Binance clone app development service, you can get a high-performance, feature-rich, and top-rated dynamic crypto exchange like Binance.

Ideology
First, we gather information from our client. And we do research on your requirements such as Choosing the exchange type, Funds for their project, and their targeted audience.

Planning
Up next, we plan how to execute your ideas in a perfect structure, such as License for exchange, Features integration, Workflow, and Milestones.

Design & Development
Our experienced team makes a virtual design and architecture of the platform and perfects the exchange environment & starts the development process.

Technical Phase
After the development, our skilled developers integrate Payment methods, Wallets, next-gen security features, smart contracts, and much more.

Quality Testing
The Binance clone script undergoes multiple testing processes like Security testing, Performance testing, Wallet functionalities, Trade engines, and API functionalities.

Deployment
Finally, we help our clients to deploy a crypto exchange like Binance in the live environment and we ensure the success of your exchange platform.
Why Choose Zab Technologies for Binance Clone development?
Zab Technologies is a leading Binance Clone Development Company in the crypto industry. We provide you with the best Binance clone script that helps you to earn more revenue with low investment. Our professional experts are experienced in developing a crypto exchange app like Binance. Our Binance clone script incorporates all the existing features available in Binance as well as additional features with the more secure.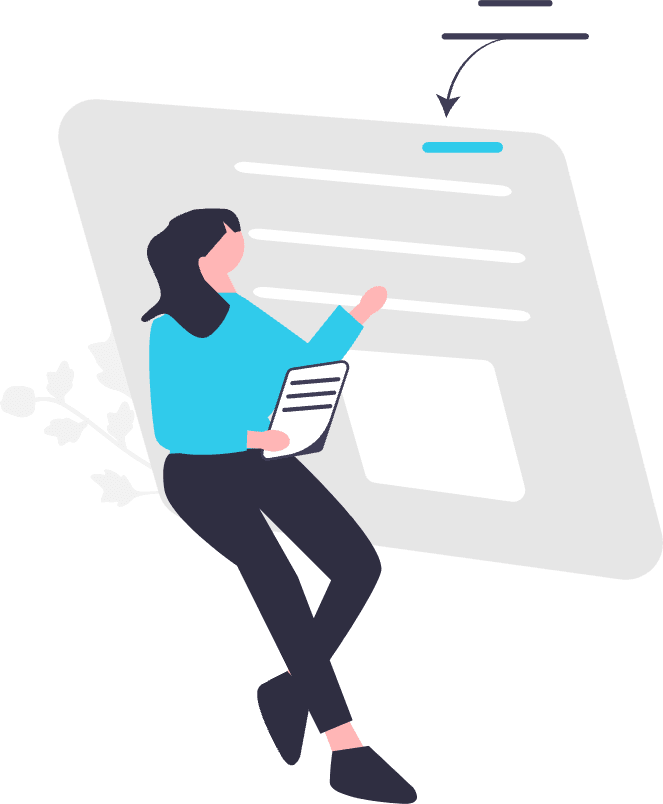 Experts in Binance exchange clone software development
We have the skills to use futuristic tools and tech
Cost-effective Binance clone app by making use of the best technologies.
The highly skilled team of developers excels in Binance clone app development.
Great customer service and strive for friendly, personable, approachable, excellent service.
24x7 monitoring and a supporting team of experts
Technology Stack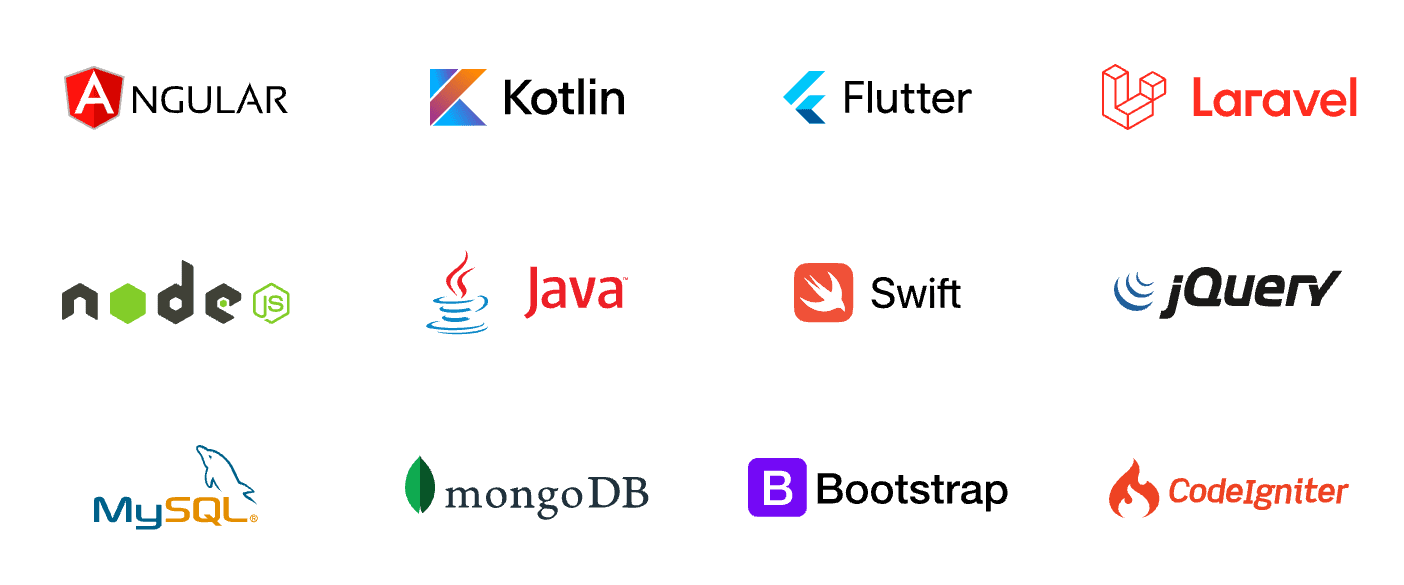 Talk to us
Email
Phone / Whatsapp
Telegram
Skype