Our Premium White Label Crypto Exchange Software Development Services
White Label Centralized Exchange Platform

With our white label centralized exchange development service, you can launch a CEX platform such as P2P, Order book, OTC, and P2P ads based in a hassle-free manner. We are experts in creating cryptocurrency exchange platforms that allow for lightning-fast centralized crypto trading.
White Label Decentralized Exchange Platform

Launch decentralized exchange platforms and DeFi platforms quickly and cost-effectively by using our white label decentralized exchange software. Give your consumers more power over their cryptocurrency assets by using decentralized exchange software that minimizes the hazards.
White Label Hybrid Exchange Platform

With our white label hybrid exchange software, you can deploy a combination of CEX and DEX exchange platforms and can stay ahead of the competition. In addition, our team of experts provides prominent features and functionality in your white label cryptocurrency hybrid exchange software.
Market-Ready White Label Crypto Exchange Solutions We offer
Our White Label Crypto Exchange Solutions empower you to launch your branded cryptocurrency exchange platform quickly and efficiently, without the intricacies of making from the base. Enjoy the flexibility of tailoring the platform to your unique specifications, ensuring a seamless user experience.

White Label of Binance
With our white label solution of Binance, you can experience the benefits of a fully functional and scalable crypto exchange platform, tailored to your unique brand identity.

White Label of Coinbase
Using this Coinbase White Label solution, we focus on building your brand, expanding your user base, and taking care of the technical intricacies.

White Label of Paxful
Our White Label Solution of Paxful helps business people harness the power of a Paxful-like Crypto Exchange platform to grow a unique audience.

White Label of LocalBitcoins
With our LocalBitcoins white label, startups like you, can gain access to a proven infrastructure of LocalBitcoins that combines cutting-edge technology upgrades.

White Label of Remitano
This Remitano White Label functions as a turnkey solution for business people to establish their branding via launching a Crypto Exchange like Remitano.

White Label of Kraken
Kraken White Label Solution is tailored to match the original Kraken Exchange and increase your brand identity seamlessly, to focus on business growth.
How does Our White Label Crypto Exchange Software Work?
The steps to understanding the working process of the White label cryptocurrency exchange software are listed below.
Step 1 : If you are a buyer or seller, you need to register yourself as a user in the respective crypto exchange platform.
Step 2 : As a user, you need to complete the KYC (Know Your Customer) verification process.
Step 3 : Then the user has to connect the crypto wallet with the respective exchange platform.
Step 4 : If they want to exchange fiat for crypto, they can select the right seller by viewing their portfolio.
Step 5 : Once the buyer and seller have agreed on the terms, they can begin the crypto exchange through escrow.
Step 6 : Finally, after the confirmation, the crypto will be transferred to the buyer's cryptocurrency wallet.
Prominent Features of our White Label Crypto Exchange Software
We integrate essential features with our white label crypto exchange software development service to provide a user-friendly platform.
Payment gateway integration
Security Features of White Label Crypto Exchange Software
Our white label cryptocurrency exchange platform comes with extra-level security to make your peer-to-peer crypto exchange safe and secure.
Two-Factor Authentication
Anti-Distributed Denial Of Service (DDoS)
Server-Side Request Forgery(SSRF) Protection
Our White Label Crypto Exchange App development
If you wish to have your white label crypto exchange app, then ZAB Technologies is the perfect place to be. We extend our excellence in providing White label Crypto Exchange app development services. The crypto trading app we provide will be compatible with both iPhone and Android. Our development of a white label crypto trading app for the iPhone includes market-leading functionality, unbreakable security, and a customized user interface under branding standards.
Additionally, your users can purchase, sell, trade, and exchange cryptocurrencies safely and effectively with the help of our crypto exchange app development for Android. With the help of our iPhone crypto exchange app development, a platform may simply compete in the rapidly expanding crypto exchange market. Our developers provide complete Android crypto exchange app development with key features that support quick, efficient, secure, and seamless transactions.
Business Perks of Choosing our White label Crypto Exchange Software
We provide white label crypto exchange software development services that are performance-optimized and come with cutting-edge advantages.
Privacy and confidentiality
Development Approach of Our White Label Crypto Exchange Software
We take into account every aspect of your business while selecting cutting-edge technology. You may receive a top-performing, feature-rich, dynamic crypto exchange website with our white label crypto exchange software development service.
1

Gathering idea

Understanding the concept and creating a suitable report can help you close the deal.
2

Project Planning

Our experts consider developing a marketing strategy as a road map for success.
3

Designing software

Rough sketches on a user-friendly and brand-focused design to satisfy the client's request
4

Create prototypes

The white label crypto exchange software we create is coded by qualified developers.
5

Tests & Quality Control

Start looking for flaws and other problems, then correct all of the platform's defects.
6

Deploying the platform

Once our clients approve the developed platform, we deploy it in the crypto ecosystem
Why prefer ZAB Technologies as your White Label Crypto Exchange Software Development Company?
ZAB Technologies is a prominent White label crypto exchange development company that has 6+ years of experience. Our experienced team has the expertise to manage challenging exchange projects. We help you to shape your creative ideas. To develop your reliable crypto trading platform, we provide ready-to-launch solutions.
Our developers have extensive experience in creating cryptocurrency exchanges using white label solutions. Depending on the demands and specifications of diverse enterprises, we offer end-to-end White label cryptocurrency exchange software development services. Our experienced staff and qualified engineers have the necessary skill set to provide a realistic crypto exchange platform as per your business needs. Additionally, we make an effort to get the necessary outcomes in a short amount of time.
Technology Stack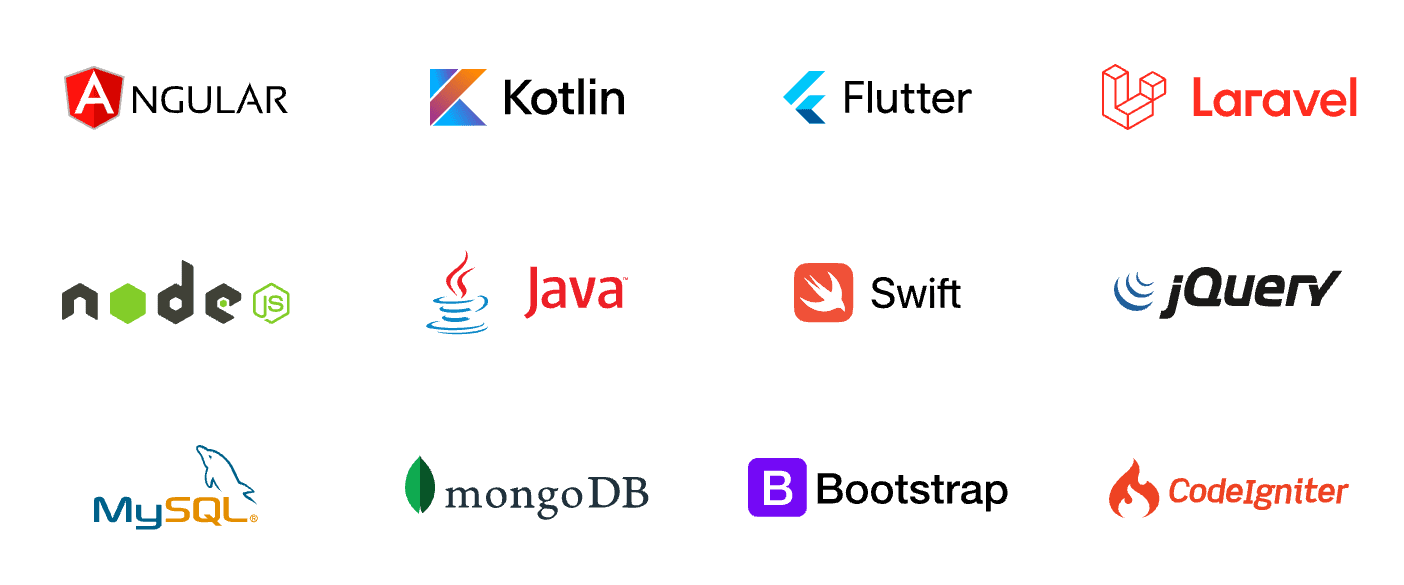 Talk to us
Email
Phone / Whatsapp
Telegram
Skype