How does our Cryptocurrency Payment Gateway Work?
Below are the steps to understand the working process of a crypto payment gateway platform.

Step:1
First of all, the user has to get the wallet address of the recipient to pay for the services.

Step:2
The crypto payment processor records the player's data, encrypts it, and sends it to the merchant's web server.

Step:3
Merchants scan the blockchain where the nodes validate using the integrated crypto payment gateway.

Step:4
Then the merchant verifies and confirms the transaction

Step:5
After confirmation, the coins are transferred to the merchant account

Step:6
The cryptocurrency payment gateway will send a notification to both parties about the successful payment transactions.

Step:7
Also, the merchant can convert the crypto into fiat and viceversa anytime or store them in their respective crypto wallet.
Our Cryptocurrency Payment Gateway Development Solutions
We, at ZAB Technologies, have an expert team in crafting custom crypto payment gateway solutions tailored to your unique business needs. Our solutions prioritize security, utilizing advanced encryption techniques to safeguard every digital transaction.

White Label Crypto Payment Gateway Development
Our White label Solution of crypto payment gateway is a pre-build and ready-made software that has already been designed, developed, and tested. It is a profitable way to develop your crypto payment gateway platform as it is ready for deployment. We have a quality team of developers who can assist you to get your White label crypto payment gateway development services in a short period.

Cryptocurrency Payment Gateway Development from Scratch
We at ZAB Technologies, assist you to create a crypto payment gateway platform from scratch without any technical hassles. With our faster adaptability crypto payment gateway solutions, your customer will find it easy to adapt your payment gateway software to his/her business site. Our innovative cryptocurrency payment processor enhances the flexibility of payment options that will ease your customer base.
Multi-Cryptocurrency Payment Gateway Development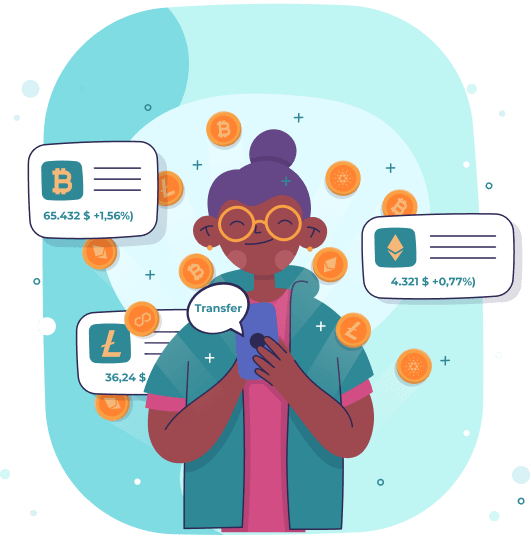 The multi-crypto payment gateway can send and receive payments in more than one cryptocurrency. It is a form of decentralized payment solution that allows the merchant to receive various cryptocurrencies. Without any restriction, the multi-crypto payment gateway helps the user to transact in any crypto. Facilitating regular usage and daily transactions is the main aim of the multi-cryptocurrency payment gateway. It eliminates the third party and promotes decentralized transactions.
Many people may not realize the advancements in multi-cryptocurrency payment gateways that make crypto transactions possible, such as smart contracts and consensus algorithms. These components play a crucial role in the self-maintenance of the blockchain as a whole, and the increased compatibility of these gateways is a significant advantage. Our experienced developers provide you with a top-notch cryptocurrency payment gateway that is compatible with all types of business.
Features of Cryptocurrency payment gateway software development
Designed to empower businesses and individuals alike, our cutting-edge crypto payment gateway platform boasts a myriad of features to enhance your payment-related experience.

Seamless Registration

User Profile management

Impeccable Security

KYC/AML Verification

Awe-inspiring Dashboard

Merchant tools

API key generation

Account settings

Admin Dashboard

Merchant Payment History

Commission Settings

Merchant API Category

Merchant Details

Security Settings

Content Management System

Support System
Add-on Services of Crypto Payment Gateway Development
By leveraging our Crypto payment gateway development services, you can automate your real-time payment processing to accept various cryptocurrencies effortlessly.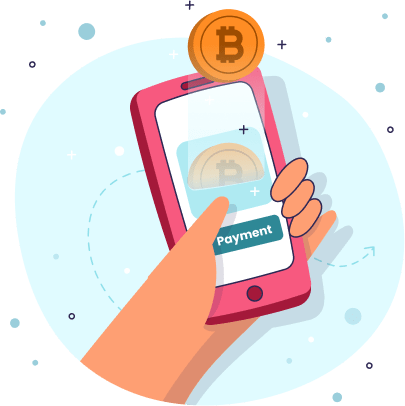 API Integration - We offer seamless integration of APIs into your payment gateway platform. Our API integration services empower you to securely process cryptocurrency transactions with ease, offering a frictionless payment experience for your users.
Crypto Wallet Integration - By combining a secure crypto wallet, the crypto payment processor we deliver ensures an uninterrupted payment process, enabling users to make purchases with various digital currencies securely.
Blockchain Enabled Payments - Our crypto payment gateway platform seamlessly integrates secure and transparent transactions into your business with our state-of-the-art blockchain payment services.
Mobile App Development - We specialize in creating a custom Crypto Payment Gateway App that supports cross-platform compatibility and flexibility to the users.
Payment Options We offer in our Crypto Payment Processor
Our Cryptocurrency Payment Processor Platform supports a myriad of cryptocurrencies, providing your users with flexibility and choice. Whether it's Bitcoin, Ethereum, or any other major cryptocurrency, our payment gateway ensures swift and hassle-free transactions.










Benefits of Our Cryptocurrency Payment Processor Development
We, at ZAB Technologies, have a quality team of developers, designers, technology tools, and customer support to craft the software with the best outcome. With all the benefits indulged, we offer you the best cryptocurrency payment gateway solutions.


Cross-platform compatible




Enterprise Grade Security






Revenue Yielding Ways of Crypto Payment Gateway Platform
Cryptocurrency Payment Gateway not only facilitates seamless and secure transactions but also offers a myriad of revenue-generating streams for businesses venturing into the crypto space.

Transaction Fees
This fee is generally charged low as per the platform's compatibility, contributing to the revenue streams for the business.

Currency Conversion
The process of conversion of various currencies charges a conversion fee, which adds up as an additional avenue for revenue.

Subscription Model
Businesses who wish to upgrade their platform with premium services, can offer subscription packages, through which a merchant can collect fees.

For Tokenization
These fees can be collected for token creation, transfers, or smart contract execution to contribute to the revenue stream.

For Merchant Accounts
Normally, as an owner of the platform, you can collect some fees from the merchants who are willing to utilize your platforms.

By Publishing Ads
The admin can allow third parties to publish ads and posts in the crypto payment gateway platform, which contributes to earning some profits.
Development Approach of our White Label Crypto Payment Gateway Software

Requirements Gathering
Our experts gather your requirements and analyze them to come up with the best possibilities. After that, our developers will work on strategies and conduct a product feasibility study.

Research and Planning
Up next, we research to identify the risks associated with the project. Our team of experts clearly defines and documents the requirements & plans for your approval.

Development Stage
After gathering all the facts, we create a functional action plan to monitor the development process. Also, our blockchain developers make sure the product is built with features and the latest trends and technologies.

Targeted Approach
We specify the deadline along with the cost components and send them to you for approval. We make sure that our clients get to know the updates of our development process.

Testing phase
We have an expert team to test the product and ensure that there is no room for bugs & errors. Once the testing process is completed, the product is ready to launch.

Launch and Support
As per the requirements of our client, our team makes the suggested improvements. We also assist you with the launch and provide maintenance services.
Why Choose ZAB Technologies for Cryptocurrency Payment Gateway Development?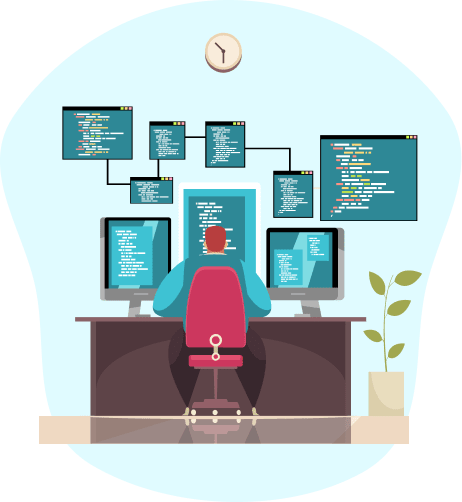 ZAB Technologies has been delivering magnificent cryptocurrency payment processor development services for many years with extreme quality. Our experienced developers are well-rehearsed with the technology trends and regulations of the cryptocurrency domain. We follow a strategic process to develop a crypto payment processor for business accompanied by a lot of brainstorming ideas.
With a skilled team of developers and experts, we provide you with a flawless crypto payment gateway for your website. We have delivered several perfect White label crypto payment gateway platforms with great feedback and great ratings. We follow an agile development methodology to create crypto payment gateway for your business. Our skilled developers have years of experience and are ready to introduce innovation to your project. Our team of experts offers 24×7 technical support during the cryptocurrency payment processor development process and also in the post-launch of the crypto payment gateway platform.
Technology Stack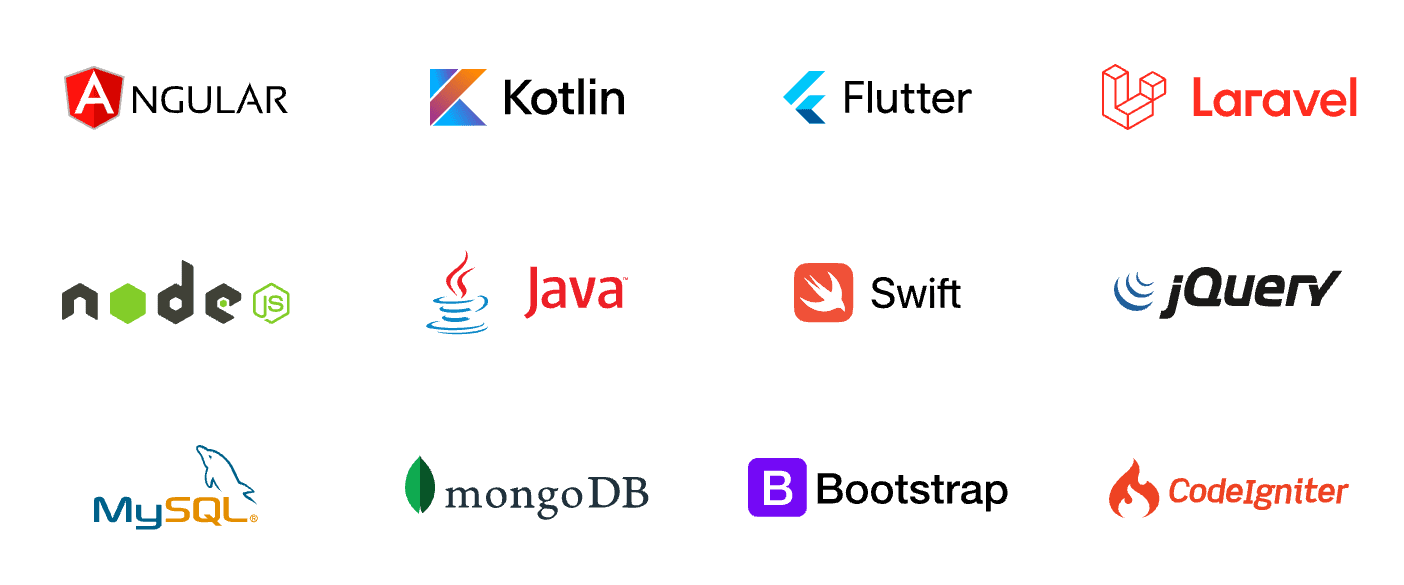 Talk to us
Email
Phone / Whatsapp
Telegram
Skype